Upcoming Events
Events List Navigation
January 2019

PTC User is an independent organization comprised of users and experts of PTC software products. The group was established to support, educate and advocate for the extended PTC user community. ArcherGrey is a regular sponsor of the PTC User Tech Committee meetings scheduled semi-annually. The next meeting will occur from January 22nd to the 24th in Charleston, SC.
Find out more »
February 2019

Product Innovation - MarketKey is an organization based out of the United Kingdom who has established themselves as the world's leading conference with regard to Product Innovation and Product Lifecycle Management. Conferences such as PI PLMx and PI Apparel bring together companies leading the charge in innovation and PLM. ArcherGrey is a long time sponsor of these conferences. PI Apparel LA 2018 will be held in Los Angeles, CA on February 19th & 20th.
Find out more »
June 2019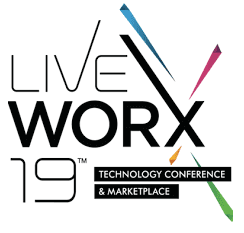 Live Worx is the world's premier conference on the topic of the Internet of Things (IoT), Product Development, Product Lifecycle Management (PLM), Application Lifecycle Management (ALM), and Service Lifecycle Management (SLM). ArcherGrey has been a sponsor of this event for over 10 years. Visit us at our booth or contact us to arrange a meeting. LiveWorx 2019 will take place in Boston, MA from June 10-13, 2019.
Find out more »
+ Export Events